How ready are you for the 4th Industrial Revolution?
Only two decades into the 21st Century and the way of the world is fraught with change in light of the impact of the 4th Industrial Revolution as we move further into an era where the distinction between man and machine is becoming less and less obvious.
The way we live, the way we work and the way we think are all going through changes as the new technologies deploy into our homes and places of work.
What does the 4th Industrial Revolution involve?
The 4th Industrial Revolution has a broad signature across many different fields with technology breakthroughs in numerous disciplines including:
Fully autonomous vehicles
Robotics
The Internet of Things
Industrial Internet of Things (IIOT)
Fifth-generation wireless technologies (5G)
Additive manufacturing/3D printing
The 4th Industrial Revolution is different from the previous three eras in that instead of being marked by technological advances, it is concerned rather with advances in communication and connectivity. Such technologies hold the potential to further connect billions more people to the web and significantly enhance business and organizational efficiencies as well as helping to regenerate the environment using improved asset management techniques.
The Fourth Doctor
Dr WHO is not some health official from the World Health Organization famous for mucking around with petrie dishes in the WHO laboratories in search of a cure for COVID-19 in the year 2020.   Nor, as his other name, 'The Fourth Doctor' suggests, is he a mad scientist from the future who is controlling humanity using 4th Industrial Revolution technologies.  In truth, he is just a Time Lord from the UK classic science fiction series Dr WHO that first aired in 1963, and no, he is not plotting to destroy the human race.  Yet, the very sound of the name Dr WHO smacks of an evil character from a World Health Organization conspiracy theory story involving a character that instead of preserving the human race is hell bent on killing us all off.  Such is the flair of human creativity, as this story illustrates; that is, to create a stage that stimulates the imagination and takes us on an endless journey towards exploring the potentials of the human condition.
Figure 1:  Dr Who (The Fourth Doctor)
Ask anyone who has a business degree whether they think creativity is important in the grand scheme of their pursuits and you will more than likely be met with a response such as, 'no, surely creativity belongs to the the realm of artists, musicians and graphic designers?'  In the past, this may very well have held true.  Yet, today, creativity is not only about putting paint to canvas.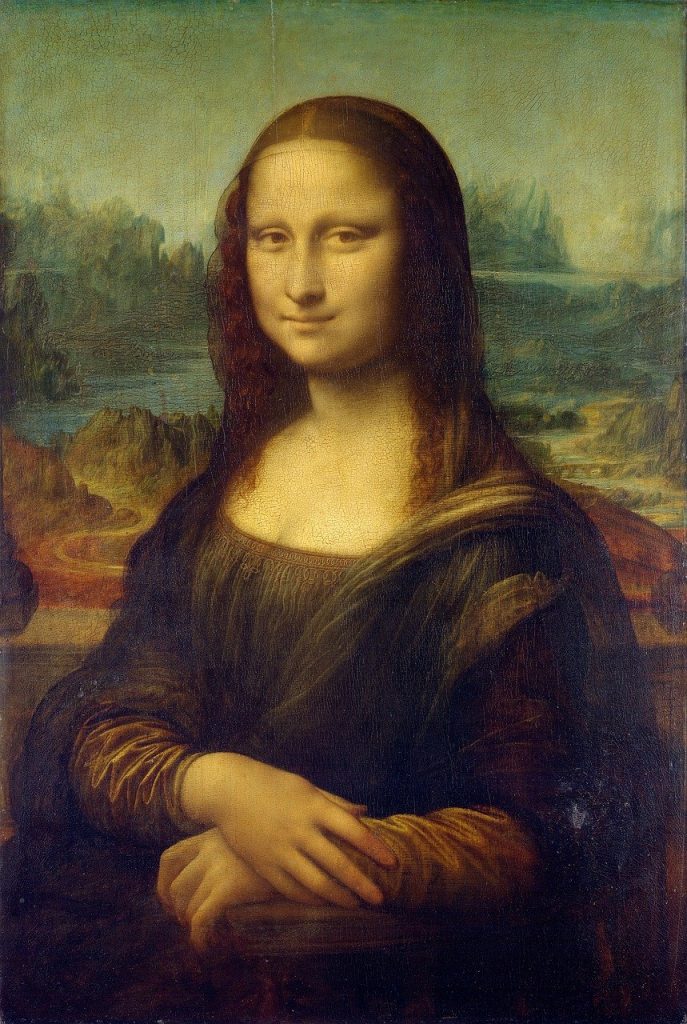 Covid-19 is responsible for accelerating the pace of the adoption of 4IR technologies and the need for creative problem-solving
In light of recent events, it goes without saying that Covid-19 is responsible for accelerating the pace of the widespread adoption of 4th Industrial Revolution technologies.  Since, it is estimated that more than 7 billion people worldwide have been subjected to severe restrictions of movement during phases of lockdown in the past few months and systems that have for decades resisted change are now forced into going virtual.  Businesses from all economic sectors are applying creative problem-solving techniques in ways never seen before and are developing new technical solutions using digital technologies and revamping their business models at a rate that would have been inconceivable only months ago.  This brings to our attention the fact that 4IR technologies are now crucial to our very survival.
Human creativity is driving 4th Industrial Revolution Technologies
So, what does creativity have to do with any of these things?  For starters, we need to bear in mind that while 4th Industrial Revolution technologies are fast becoming the way to go in the world of the 'new normal', they are driven by something far superior to robots – human creativity.  And in recent times humans are applying their creative problem solving skills to using these technologies to kit us out for survival in the new era.
The Internet of Things (IOT)
Social distancing means that never before has there been more of a need for us to rely on the Internet of Things (IOT) to perform daily tasks such as staying in contact with others and working remotely.  Zoom has never before known such fame, with many individuals using the cloud-based videotelephony and online chat services platform for teleconferencing, distance education, telecommuting and social interactions.
3D Printing
To help protect frontline medical staff, manufacturing firms and hobbyists alike are using 3D printing technology to make thousands of face shields.
Machine Learning
Machine learning is being used by both researchers and medics alike to search repositories of scholarly articles pertaining to Covid-19.
Artificial Intelligence helps in the fight against Covid-19
According to a recent report by Euronews.com part of a research project in pursuit of identifying potentially new molecules that could be used for drugs against the coronavirus sees European scientists using Artificial Intelligence and High Performance Computing by combining algorithms, biochemistry and molecular screenings to help in the fight against Covid-19.
Robots with a penchant for fast foods
According to the Wall Street Journal, about a year ago McDonald's already began rolling out testing of voice-activated drive-thrus and deep-frying robots that cook fries, chicken and fish.  Today, such technologies are not just about saving costs but preserving the human condition in the face of containing the spread of coronavirus and such innovations, rather than putting people out of jobs, are expected to enable McDonald's staff to work on their soft skills such as customer service and teamwork.  Employees are shifting away from doing basic tasks such as taking orders since technologies such as self-order kiosks, robotics and AI will take over these basic tasks to enable employees to concentrate more on customer service.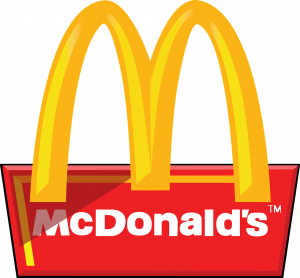 The Rolling Stones Zoom music to my ears
Even creatives themselves can be 4IR savvy when streaming their performances from home studios.  In their One World:  Together at Home concert in April the Rolling Stones performed one of their classic tracks, "You can't always get what you want" online and delivered to a global audience via Zoom.
Understanding the Importance of Human Creativity in the 4th Industrial Revolution
According to The World Economic Forum, Deloitte as well as McKinsey, creativity is in the top 3 of the most sought after skills needed to survive the 4th Industrial Revolution since it is a cognitive skill that simply cannot be automated.  In fact, McKinsey estimates that it is now even more important than complex information processing and interpretation and advanced literacy and writing skills in that it is anticipated that the demand for skills involving a high degree of creativity will further increase by approximately 14 percent in Europe and 19 percent in the United States in the near future.
The 4th Industrial Revolution brings along with it a whole host of new technologies and sophisticated products and as a result, changes in the workplace to such an extent that will require both creative thinking and creative problem-solving skills.
Creative thinking
Creative thinking involves generating original ideas and unique ways of solving problems.
Creative problem-solving
Creative problem solving is concerned with solving issues that pose numerous possible solutions and how to determine the best way forward given these different variables.
Hollywood may not be the place to hold a psychic convention but science fiction still has an uncanny knack of predicting the future
"Psychic spies from China try to steal your mind's elation
An' little girls from Sweden dream of silver screen quotation
And if you want these kind of dreams, it's Californication..'
                                                                                  Red Hot Chilli Peppers – Californication
Let's go back to the future and take a look at the light and dark sides of some of Hollywood's notorious Artificial Intelligence characters
Turning our attention back towards science fiction, it is also commonly believed that science fiction writers and Hollywood producers have seemingly more often than not had an uncanny knack of predicting the future.  And anticipating what it may be like to work with AI colleagues in the future brings to mind some of Hollywood's most notorious AI characters.
R2D2 and C3PO
Life will be just fine if you happen to be in a good position with your AI counterparts.   Lucky Luke Skywalker of Star Wars fame was indeed fortunate in that two of his best friends were robots who went by the names of R2D2 and C3PO (first appeared onscreen in 1977).  These robots did whatever was necessary to aid Luke, helping him to fight off nasties such as the Storm Troupers.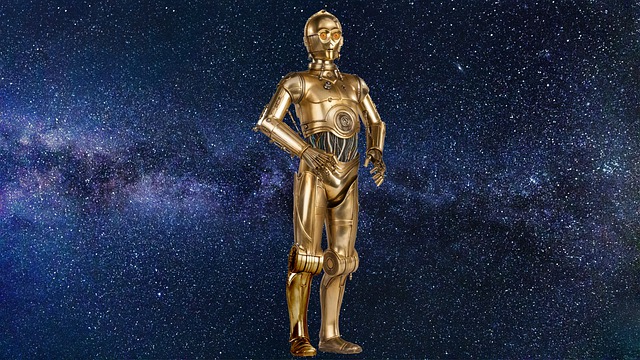 HAL 9000
HAL 9000 is the main antagonist in Arthur C Clarke's Space Odyssey series and is portrayed as an artificial intelligence character.  Hence, in the 1968 film 2001: A Space Odyssey, a system known as HAL (Heuristically Programmed Algorithmic Computer) is a sentient computer or form of AI (artificial intelligence) that interacts with the crew of the Discovery One spacecraft and controls the ship's systems.  As well as maintaining the ship's systems while on an interplanetary mission, amongst other things, HAL is also capable of speech and speech recognition, natural language processing, lip reading, facial recognition, automated reasoning, interpreting emotional behaviours, spacecraft piloting and playing chess.  However, something goes wrong and HAL ends up turning against his human counterparts and tries to kill off the ship's crew members.
Who is Dr WHO?
As mentioned earliier, Dr WHO is not the Fourth Doctor from the 4th Industrial Revolution nor is he an official from the World Health Organization but rather he is a Time Lord who fulfills the critical role of fighting off a robot-like army of cyborg aliens known as the DALEKS.
WHO WE ARE
But, as we move forward in the world of the 'new normal', irrespective of what stage we are at, or what stage Hollywood will do justice to when the film industry is allowed to start shooting again, WHO WE ARE, as creative human beings, will undoubtedly be what saves us from one day being controlled by a world run by machines.
References sources:
World Economic Forum (WEF) Future of Jobs Report 2018
Wikipedia
Newswise.com
Euronews.com
Eater.com
Restaurantdive.com